Round Table: Local Business Environment
The Institute for Market Economics (IME) organizes a discussion on the topic: Local Business Environment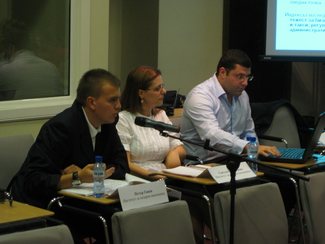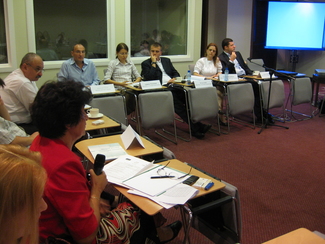 For the first time in Bulgaria we have researched the local business environment. The IME has developed a methodology, conducted a survey and after reviewing pertinent conditions has ranked regional cities.
The IME Local Business Environment Index aims at looking into the local differences in the business climate and to point out the municipalities/cities in which doing business is easiest (from administrative/regulatory standpoint).
The index includes all 28 regions in Bulgaria. The research itself was conducted in the period January - May 2009 and focuses on administrative burden put on business in the form of: 1) local taxes and fees; 2) local regulation; 3) local administrative service; 4) corruption in the local administration.
To present the index and to discuss the problems and opportunities for local authorities in the process of decentralization, and against the background of crisis and financial restraints, we would like to kindly invite you to join the discussion on:
15 July 2009 (Wednesday) at 10:30 a.m. in Arena di Serdica Hotel in Serdica Hall
(Sofia, 2-4 Budapeshta Street)
IME experts and representatives of NGOs, the business and local authorities will partake in the discussion.
The round table is conducted as part of the project Monitoring the efficiency of work of municipal administrations, with the financial support of Operational Program Administrative Capacity, co-financed by the European Union through the European Social Fun.